Configurate RouleGENIUS Software?
CONFIGURATION: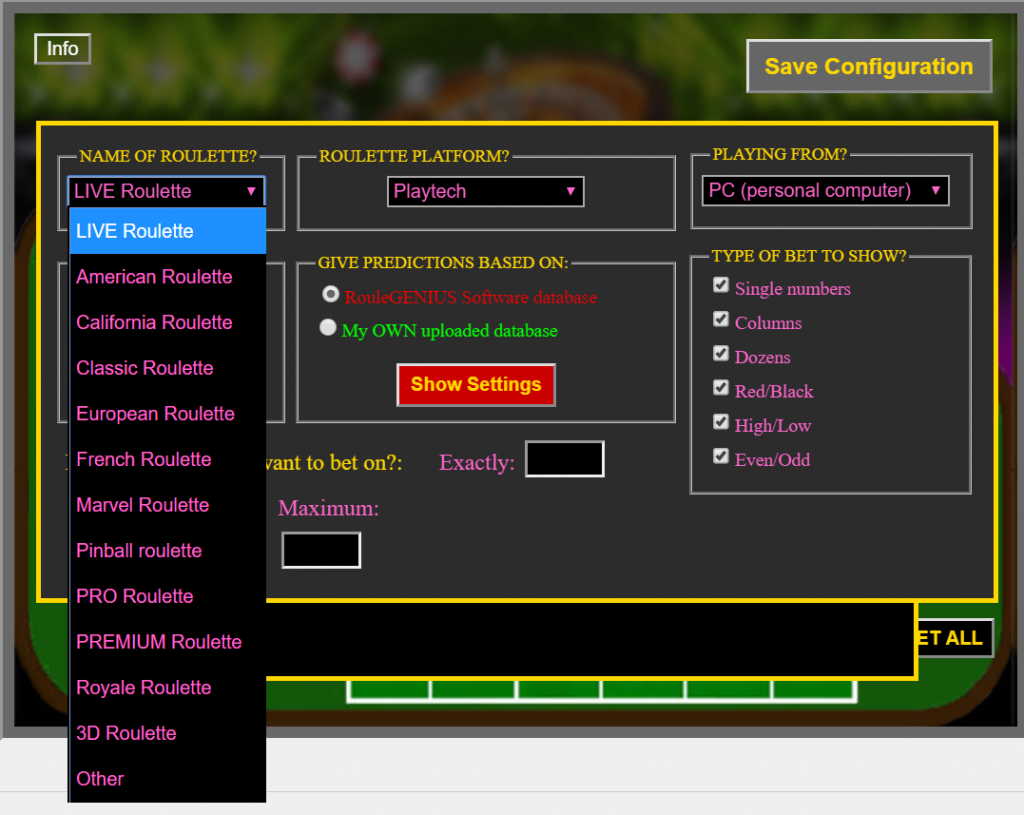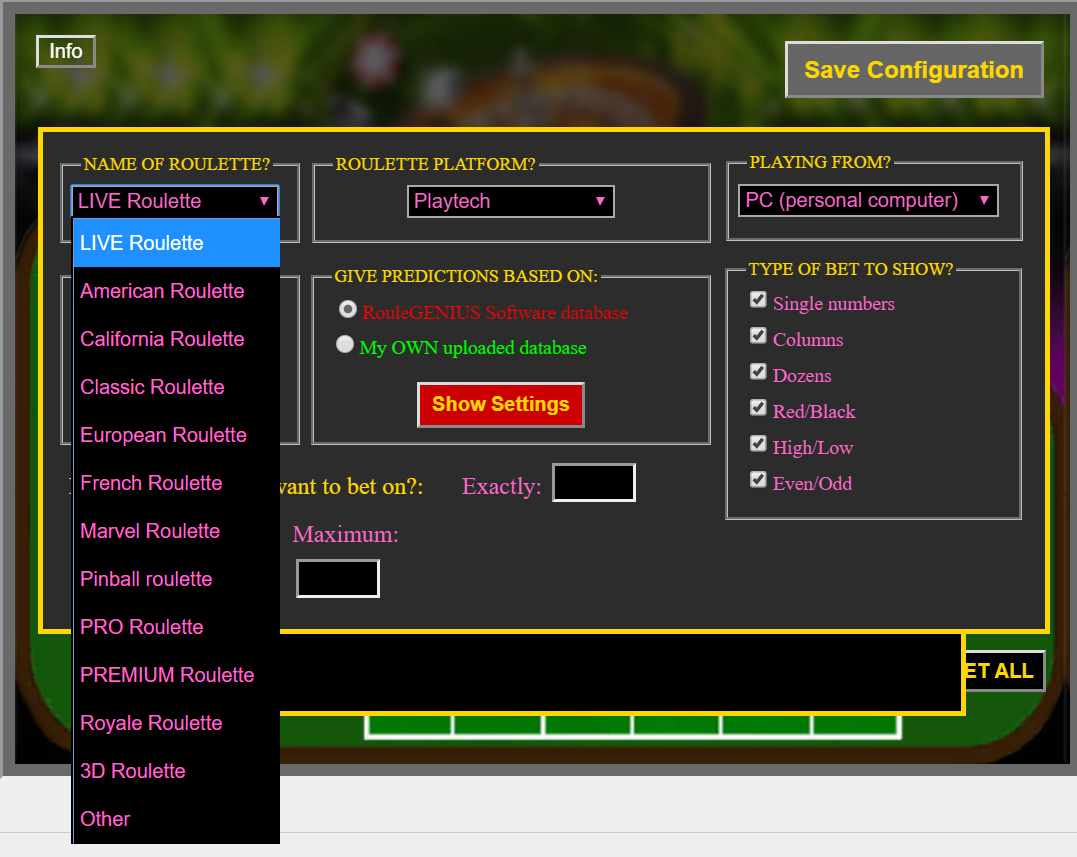 1. Set NAME OF ROULETTE (like LIVE, FRENCH, EUROPEAN etc)
2. Choose your type of roulette : single 0 or double 00 (as default it's single 0)
3. Choose your ROULETTE Platform (like Playtech, NetENT, Microgaming, IGT, Rival etc) 
4. Choose what types of bets you want to see during predictions (as default all types are selected: single numbers, columns, dozens etc) 5. Indicate how many numbers want to bet on?  EXACTLY option set a fixed amount, the MINIMUM value will show not less than the value you set, the MAXIMUM will show no more than the number you set. ALL 3 options are OPTIONALLY so leave them IN BLANK for higher % of winning.
For details watch the video BELOW (there are 2 parts)
PART 1:
PART 2: