RouleGENIUS is considered the best roulette software not only because it predict winning numbers at roulette, but also gives predictions for all types of roulette, which means you're actually free to bet on any type of bet like single numbers, dozen, rows, red/black, low/high, even/odd, street etc.
That also offers you the possibility yo apply any type of strategy you want, because there are some strategies that works better with some specific types of bet. For example: if you want to use strategy based on dozens, you need to have a predictions on dozens, so in that case – you needn't to know the predictions on single numbers. In fact, you can set into roulette configuration panel to get predictions only for dozens, without single numbers or outside bets, so that you could see immediatly the each dozen percentage of winning for the next spin and bet on the one with highest probability to occur.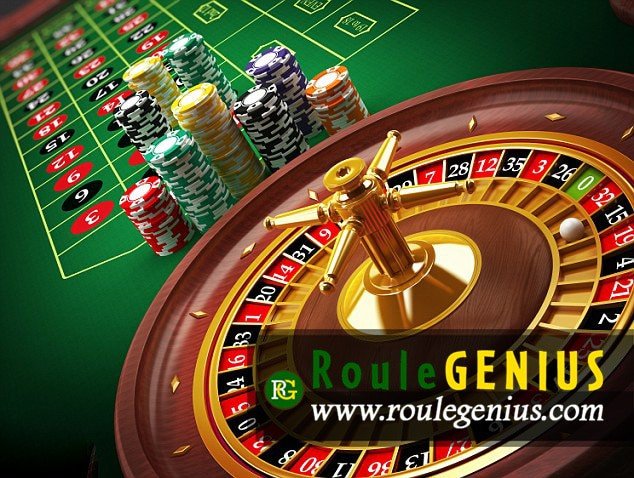 So at the question "must I bet only on single numbers?", the answer is NO, you're free to bet on any type of bet you want. We advice to choose the one that you find most suitable with your specific roulette or with the strategy your using (like if you want to use Martingale and double in case of lose – it's better to use red/black instead of rows or single numbers).
But, even if RouleGENIUS gives predictions for all types of bet, there exist a BIG mistake that most of our users do, which is: bet on ALL predictions given by the software. We hardly ADVICE to NOT play all types of bet, but during one session bet only 1 type of bet. For example: if you want to bet single numbers, you should continue betting single numbers until the end of session, without betting on single numbers+ dozens or bet on red/black + dozens… Why?
The reply is easy. Our statistics shows that when people make bets on different types of bets, like red/black + dozens, usually, in case of winning, comes out the one that pays you less, which is in this case red/black, that pays 1:2, instead of the dozens (that pays 1:3). If you choose for example only 1 type of bet and keep it till the end of session – then you have HIGHER percentage of winning during that session!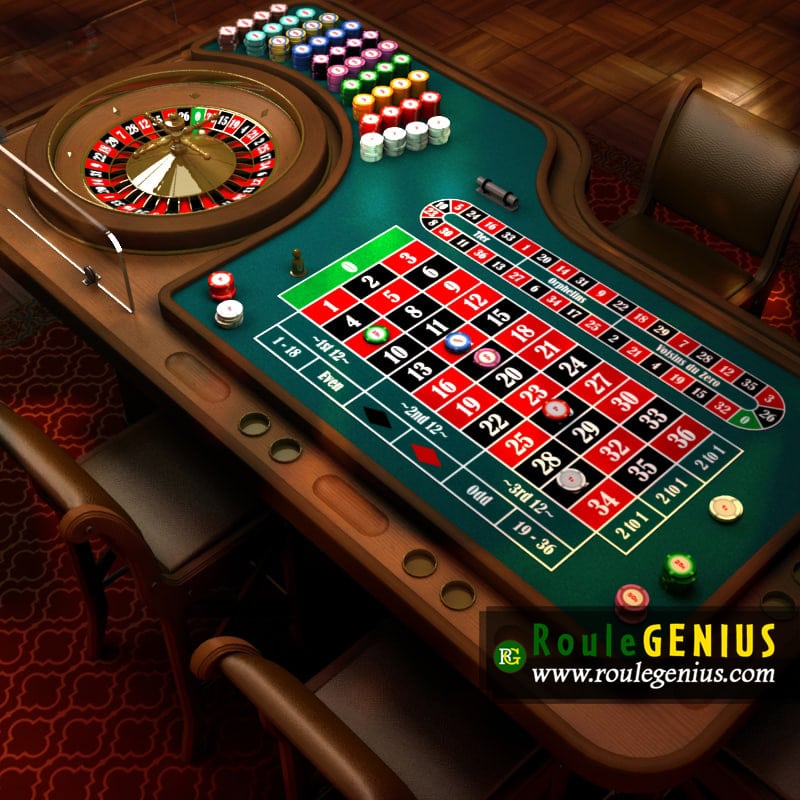 In case you start with a type of bet and want to change it, like you start play with dozens but after 5 minutes you want to play single numbers, then we advice to leave roulette, take a pause of at least 1 hour, come back and in a NEW session – play the new type of bet you want ( in this case single numbers). More details about we offer into our "25 secrets to WIN" at roulette that we hardly advice to apply during your roulette sessions.
Hope you're understanding correctly that our software RouleGENIUS is an UNIVERSAL software, so it have to gives all types of predictions, but that doesn't mean you have to bet all of them. So there is very important your presence, that is the reason why we don't implementend an "auto-bet" option where you leave the software bet on it own…
In the end, just to reveal you the truth, RouleGENIUS meaning is Roulette+Genius, which means to play at roulette using your Genius, your brain. If you start playing like a robot or make same bets continuesly- in long time (after 10-15 minutes) – you will start to have only losses.
RouleGENIUS – now is your time to win at roulette!